About Wescon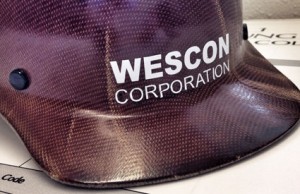 Wescon Is a family owned Florida Corporation that has been providing commercial construction services in Pensacola and Northwest Florida for 30 years. Since our founding, we have successfully delivered hundreds of quality construction projects by successfully meeting challenges, consistently doing our job, and helping our teammates do theirs.
---
History
In 1987, West Caldwell founded Wescon Corporation. During the first ten years in business Wescon focused on the public competitive bid market performing considerable work for the U. S. Navy (ROICC), the U. S. Dept. of General Services, Escambia County School Board, and area local governments.
Since 1995, we have focused on Construction Management, negotiated, and select bid projects. Through team work with Owners and Designers and our reputation for successful completion of all of our projects, we have developed great relationships.
We have tempered our growth in volume due to our commitment to maintain personal involvement with all of our projects. Involvement is on a daily basis with all of our key personnel; a group that matches the capabilities of any of this area's firms – large or small.
As a result, more than 80% of our projects are with repeat customers.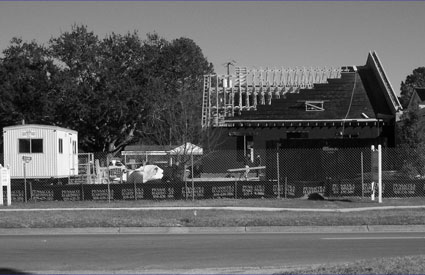 ---
Leadership
Meet the management team of Wescon Corporation.

West Caldwell
Campbell West Caldwell, WESCON Founder and President, is a sixth generation Pensacolian who was raised in a North Hill family with history and tradition an integral part of daily life. As a youth, West was intrigued by the surrounding historical architecture and the widespread new construction occurring during Pensacola's dramatic growth of the 1960s. It was during this time that West decided his future was in building construction.
Before leaving to attend the University of Florida, West was a founding Board Member of the North Hill Preservation Association. During summer breaks, West worked for the Historic Pensacola Preservation Board (UWF Historic Trust) participating in architectural digs in the Seville district, drafting as-built drawings for historic Seville structures, and performing historic building surveys in Pensacola's North Hill district.
After receiving his degree, West was a project manager and estimator for two leading construction firms in the area. West founded WESCON Corporation in 1987 with a continuing passion for the construction industry.
West enjoys spending his free time with his wife Ethlyn and their four grandchildren and also with his fellow volunteers on community boards and service organizations.

Hal Gordon
Hal Gordon attended the University of Florida where he earned his Bachelor's degree in Building Construction in 1977. He is a Certified General Contractor and LEED Accredited Professional.
Hal joined Wescon in 1990 and has since managed numerous successful projects. Hal's attention to both management and technical detail has yielded a consistent record of timely performance and under budget success earning him praise from owners and architects alike.
Hal enjoys the outdoors and spending time with his son Eric.

Campbell Caldwell, Jr.
Campbell Caldwell, Jr. attended the University of Florida where he earned his Bachelor's degree in Building Construction in 2004. He is a Certified General Contractor and LEED Accredited Professional.
After college, Campbell worked with one of the largest school builders in the state, Gilbane Building Company, where he gained extensive knowledge of how to build great schools. He has completed new construction, additions and renovations for numerous educational institutions including St. Petersburg College, Pinellas County Schools, and New College of Florida involving classrooms, laboratories, offices, gathering areas and related spaces.  School building provided him with a solid construction foundation. In 2011, Campbell joined his father at Wescon committed to continue  building a company based on strong core beliefs.
In his spare time, Campbell enjoys spending time with his wife Lindsey and two children, Campbell and Austin.
---
Awards
Wescon has become the preeminent historic restoration firm in Pensacola, and our experience and passion for preservation is evident throughout the downtown Pensacola Historic District.
Learn about our awarded projects.
---
Testimonials
Every day we are committed to exceeding the expectations of our customers. We are very fortunate to have many loyal customers with whom we share that loyalty.
Renovations, Repairs & Upgrades, James Building, Pensacola, FL
"The fact that you completed a floor by floor phased renovation of a fully occupied seven story building four months ahead of schedule & well under budget – speaks volumes."
Voices of Pensacola Multicultural Center, Pensacola, FL
"Your project team did an excellent job of fulfilling the vision for the project while maintaining appropriate treatments to the original materials, introducing new building elements, and meeting budgets and schedules that are important to any project, but so hard to accomplish in renovation projects."
Carter Quina

Quina Grundhoefer Architects
Restorations & Renovations, L & N Marine Terminal, Pensacola, FL
"All the many projects we have completed together, has been accomplished on schedule and in budget with no interruption of planned facility activities."
Pat Patterson

UWF Historic Trust
Episcopal Day School Early Learning Center, Pensacola, Florida
"Their dedication to our project, attention to detail, excellent communication skills, and cost conscious attitudes were invaluable."
Lisee Sherrill

EDS
Campus Modifications for Gadsden Street United Methodist Church, Pensacola, FL
"The next time we build– there will be no doubt about the company we use."
Rev. Bobby Ellisor

Gadsden Street United Methodist Church
Covenant Hospice Corporate Office Interior Renovations, Pensacola, FL
"If you desire a team of dedicated construction professionals who will repeatedly perform above your expectations, I strongly encourage you to select Wescon."
Michael Perry

Covenant Hospice
Coastal Bank & Trust Interior and Exterior Renovations, One Pensacola Plaza, Pensacola, FL

"We engaged Wescon, without another bid process, to complete four other renovations phases in the building for us. Without reservation, I will recommend Wescon Corporation…"
Michael Holland

Coastal Bank & Trust
St. Rose of Lima Catholic Church Interior Build-Out

"Without hesitation, I would offer my highest recommendation of Wescon to anyone in need of a professional and reputable contractor who will see their project to a satisfaction completion. I will certainly be looking to Wescon Corporation for our major building expansion in the years ahead!"
Msgr. Michael Reed

St. Rose of Lima Catholic Church
University of West Florida Library Offices Renovation
"This type of team approach and open communication is critical during the construction phase, especially on fast moving minor projects for the University, is greatly appreciated from the design team and is why we give Wescon Corporation our endorsement for high quality construction services."
David Luttrell

DAG Architects
Florida Highway Patrol Security Upgrades

" The office operations continued with seamless and smooth transitions during ongoing construction, that never caused and interruptions effecting day to day business operations to the office."
Captain Richard Warden

Florida Highway Patrol
Sandy Sansing BMW
"The accessibility of its key management and their involvement throughout the project helped ensure my complete satisfaction."
Sandy Sansing

Sandy Sansing Automotive
Brent and Blount Buildings Restoration
"The transparent open and honest communication from the onset of the project developed an atmosphere of trust between One Palafox Place and Wescon…."
Bobby Switzer

One Palafox Place, LLC
Covenant Care – West Florida Hospital
"They make sure every aspect of construction is correct and complete to our satisfaction….In short, we could not recommend a better construction team than Wescon"
Jeff Mislevy

Covenant Care
---
Career Opportunites
Our success is dependent upon our highly qualified experienced and innovative leadership team that continually aims to exceed expectations.
We are currently looking for someone who is interested in becoming part of our team and building a career with our company.  Wescon Corporation is an Equal Opportunity Employer and maintains a drug-free workplace; a pre-employment drug screening is required as a condition of an offer of employment.
Please see available positions below:
Construction Superintendent
We are searching for a Superintendent with 5 years of experience to join our team. Applicants should have experience running multiple projects.
Roles & Responsibilities: 
Supervision of the actual physical construction of the project in strict accordance with the contract documents.
Supervise, plan, organize and control all resources and logistics (people and materials) for the successful execution of a project.
Direct the day-to day coordination of sub-contractors ensuring a high quality of work that is performed safely and in a timely manner.
Ensure the safety of all visitors and personnel on-site.
Assist with creation of project schedules and ensure schedule adherence throughout the project.
Prepare daily project records and reports.
Hold pre-installation meetings with subcontractors.
Assist the Project Managers with Shop drawing and submittal reviews.
All projects will be located in Pensacola, FL, Escambia or Santa Rosa Counties. We provide paid personal time off, Simple IRA plan with match, health insurance, and bonus program.
Please submit references and salary requirements with resume to info@wesconcorp.com